Computer Repair Northridge
Don't wait until it's too late, a computer repair issue can compromise your data and cost you much more.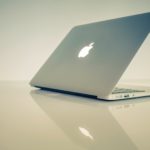 IMAC, MACBOOK PRO, MACBOOK Air,Apple Desktop & Ipad.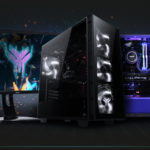 Home & Office Desktop & All In One Support.Mobile & In Store PC Repair Service.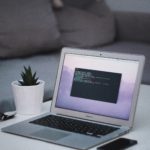 Servicing Most Laptop Brands And Models.Hardware & Software Support.
At Computer Repair Northridge by my fave tech, we still support Windows xp. Dont't hesitate to stop by our computer repair shop or just give us a call with any computer repair issue. As you know microsoft stop Windows xp support in 2014. We know that Windows xp was a great program and it will take more than microsoft to move on.
We are expert removing virus, malware, spyware and any kind of infection on a computer. When most geeks around Northridge gave up on your computer, we go father to accomplish the job and give you your computer fully working as fast as it can possible.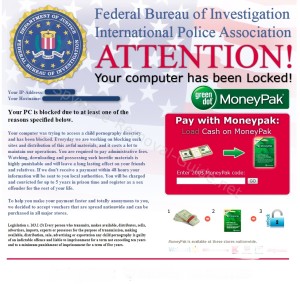 If you have this screen, don't worry or try to fix it by just buying it. It won't do anything but just block your computer, what it wants is to force you to send the money and rip you off. do you think if the government knew you were doing something suspicious They would send you these cheap messages? They would go to your house and take your illegal activities down as fast as you get out of the shower. This scam is very popular now a days Created by people with not life and lazy as hell. Nowadays, to steal from you, you don't have to get out of your home, With the new technological era all they have to do is get your financial info by tricking you with disgusting threats. Remember, we offer free estimate, so there is not excuse not to bring the computer and get the job done.
Laptop screen replacement, power jack repair, data recovery, password removal, blue screen repair, power supply replacement, computer maintenance, memory upgrade, hard drive upgrade, CPU upgrade.
We do all computer repairs, from replacing a laptop key to a very complex motherboard level repair.
Windows password administrator special, for $35 we can remove your forgotten password while you wait. Don't hassle trying to figure out what was the password, we can save you time and money. Come by and let us take care of your password.
Some of the safest site on internet are: FACEBOOK, EBAY, Craigslist, yahoo, Google, Amazon, Wikipedia, twitter, Msn, AoL, and many more.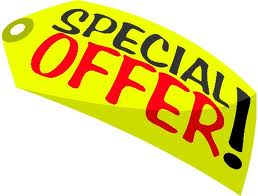 As a courtesy, at My FAVE Tech, we do a detail computer cleaning and sanitation of your computer. We can save you money just by doing that because most computer repair failures come from a overheating computer. You don't have to ask us about this free service with any computer repair service, we do it automatically after we fix all computers. Just FYI(for your information) a computer can get as dirty and full of germs as a bathroom. As a rule of gold, you should sanitize your computer every day before using it with alcohol, especially the keyboard. It's nothing from another world, just wet a rag with alcohol and rub carefully the from area especially the keyboard area with detail. Once every 6 months or so dust out the ventilation with a can of dust off for a long lasting computer.
We are all over the place, if you have a computer with problems and you need real help. We can do it fast at a very competitive fee.
These are some of the cities that we do computer repair services around Northridge:
Computer Repair Reseda, Computer Repair Chatsworth, Computer Repair Winnetka, Computer Repair Canoga park, Computer Repair West Hills, Computer Repair Woodland Hills, Computer Repair Calabasas, Computer Repair Encino, Computer Repair Tarzana, Computer Repair Sherman Oaks, Computer Repair Van Nuys, Computer Repair North Hills, Computer Repair Granada Hills, Computer Repair Mission Hills, Computer Repair North Hollywood, Computer Repair Studio City, Computer Repair Panorama City, Computer Repair Pacoima, Computer Repair San Fernando, Computer Repair Arleta, Computer Repair Lake Balboa, Computer Repair Toluca Lake, Computer Repair Valley Village, Computer Repair Topanga City, Computer Repair Simi Valley, Computer Repair Moorpark, Computer Repair Thousand Oaks, Computer Repair Agoura Hills, And Many More.
Some of the brands we do computer repair service:
dell, hp, Toshiba, apple Mac, Asus, MSI, Fujitsu, Acer, gateway, compaq and many more
My Fave Tech in Northridge, Quality and affordable computer repair services for all your needs!